---

I provide comprehensive lactation support through the entire breastfeeding relationship, from prenatal preparation to working with nursing toddlers.
Contact me
to discuss your individual needs!

INITIAL CONSULTATION ($125): This visit is about 1.5-2 hours together in your home, and includes a thorough history-taking and breastfeeding-specific physical exam of mom and baby, including breasts and oral anatomy. I will weigh your baby, observe a breastfeeding session, make suggestions for improvement and give education where needed. Together, we will create an individualized plan to address the issues, and I will communicate my assessment and our plan with mom and/or baby's health care providers as needed. 30 miles of round-trip travel is included. Outside of this range, an additional travel fee is charged (federal mileage rate, currently 57.5 cents per mile).
FOLLOW UP CONSULTATION ($75): This visit is performed after the initial consultation, with established clients. This visit provides continuing care for the initial issue, or care for a new issue. It can include a weight check, guidance in following the feeding plan, adjustments we make to your plan, or troubleshooting a new problem. I will communicate about the visit with your health care providers as needed. Travel is included up to 30 miles round-trip. Outside of this range, an additional travel fee is charged (federal mileage rate, currently 57.5 cents per mile).

I also offer simplified visits in situations such as a mother separated from her baby who needs guidance in establishing lactation, or for a mother who wants hands-on help learning to use her breast pump. These visits, along with email or telephone consultations are offered at 50/hr. Additionally, please contact me to discuss plans for prenatal breastfeeding education!

Please note, I am not a provider on any insurance plans. I accept fee for service at the time of service, and can accept cash, personal check, credit/debit cards, Flexible Spending or Healthcare Savings Account cards or PayPal. I will provide you with an itemized receipt of service to submit to your insurance company for possible reimbursement. While I cannot guarantee reimbursement, I encourage everyone to try submitting to their insurance companies. I suggest that you obtain a referral for an IBCLC from mother's or baby's health care provider to facilitate your reimbursement attempt. Please see the Reimbursement Toolkit put together by the National Women's Law Center for guidance and information about the Affordable Care Act's coverage of breastfeeding support and supplies.
Powered by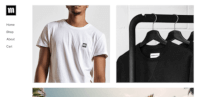 Create your own unique website with customizable templates.