Frequently Asked Questions
Wondering about why you might need lactation support? Do you have questions about what happens at a consultation? Read on for some common questions and answers.

Why should I hire an IBCLC?
An IBCLC (International Board Certified Lactation Consultant) is a healthcare professional who specializes in the clinical management of breastfeeding. An IBCLC is certified by the International Board of Lactation Consultant Examiners, and must have thousands of hours of work with breastfeeding, as well as nearly 100 hours of breastfeeding-specific education to qualify to take the certification exam.
IBCLCs have a unique body of knowledge and skills to provide professional lactation support across a variety of routine and high-risk situations. It is my goal as an IBCLC to use my skills and knowledge to provide you with care that is backed up by research and tailored to meet your own unique needs.
How does an IBCLC differ from other breastfeeding professionals?
There are many people in communities that are trained and educated to help with breastfeeding. The requirements for different breastfeeding certifications can vary widely. Press
here
for a breakdown of the titles and what they mean.
What can I expect at our home visit?
I will spend 1.5-2 hours or so with you in your home. We will talk, I will do physical assessments of your baby's mouth and your breasts, I will weigh the baby and observe a feeding. There's plenty of time for questions and flexibility. I will leave you with a plan that's tailored to your goals and needs.
I like to let people know that no special preparation is required. Please plan to feed your baby around an hour before our scheduled appointment, although I want you to always follow a baby's feeding cues and if she or he is hungry, feed the baby anytime. I need a place to wash my hands and an outlet for my baby scale, and that's it! Some families feel sensitive about their home during a home visit; while I certainly understand this, I want to reassure everyone that I have no expectations of being treated as a guest. I do request that pets be placed in a room away from our consultation, if possible.
Powered by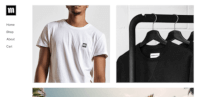 Create your own unique website with customizable templates.